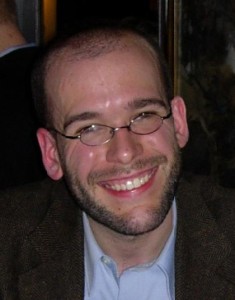 James R. Hollyer is a Benjamin Evans Lippincott Associate Professor in Political Economy in the Department of Political Science at the University of Minnesota, and is on the editorial board of Comparative Political Studies.  Previously, he was the Coca-Cola World Fund Post-Doctoral Fellow and Lecturer in the Leitner Program in International and Comparative Political Economy, part of the MacMillan Center for International and Area Studies at Yale University.  During the 2015-16 academic year, Professor Hollyer was a Visiting Research Fellow at the Niehaus Center on Globalization and Governance at Princeton University.  Professor Hollyer obtained his PhD in political science from New York University in 2012, his MA in international relations from the University of Chicago in 2006, and his BA in political economy from Williams College in 2003.  His research focuses on comparative and international political economy, particularly on transparency, corruption, political accountability, and the effects of international policy on domestic politics.  His work has appeared in the American Political Science Review, Political Analysis, the Journal of Politics, and the American Journal of Political Science, among others.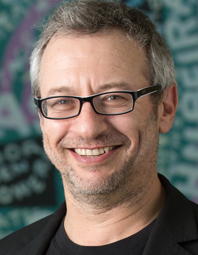 B. Peter Rosendorff is Professor of Politics at New York University and is editor of the interdisciplinary journal, Economics and    Politics, and is on the editorial boards of International Organization, the Journal of Politics and International Interactions. Previously,  he was Director of the Center for International Studies and Associate Professor of International Relations and Economics at the  University of Southern California, and Assistant Professor of Economics and Government at Georgetown University. Professor  Rosendorff holds a PhD (and MA and MPhil) from Columbia University in Economics, a BA and BS from the University of  Witwatersrand in Johannesburg, South Africa in Mathematics and Economics. He has held grants from the National Science  Foundation and the Japan Foundation, among others. Professor Rosendorff's research examines the linkages between domestic  politics and international economic policy, cooperation and law, with applications to human rights, terrorism, international trade  and investment, and democratization. He has published widely in the economics, political science and international relations  scholarly journals, including the American Political Science Review, American Economic Review, Quarterly Journal of Political  Science, the Journal of Politics, the Journal of Conflict Resolution, International Studies Quarterly,  and International Organization, among  others.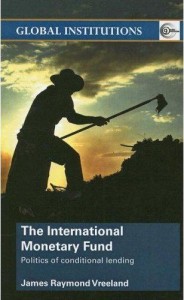 James Raymond Vreeland is Professor of Politics and International Affairs in the Woodrow Wilson School and Department of Politics at Princeton University. He received his PhD in political science from New York University in 1999. He currently serves on the editorial board of International Organization. He is the author of The IMF and Economic Development (Cambridge University Press, 2003), The International Monetary Fund: Politics of Conditional Lending (Routledge 2007), and The Political Economy of the United Nations Security Council: Money and Influence (Cambridge University Press, 2014).